Physical coordination training is critical to a child's development. It is vital for them to develop their motor skills, hand-eye coordination, and overall physical ability. To support early childhood development in this way, parents can benefit from a variety of toy options, such as finger exercise toys, sensory stimulation toys, and intellectual development toys. The latest trend in the market today is new baby educational fun finger suction toys that can be pressed and used to bite, just like the dynamic and colorful octopus pull toys.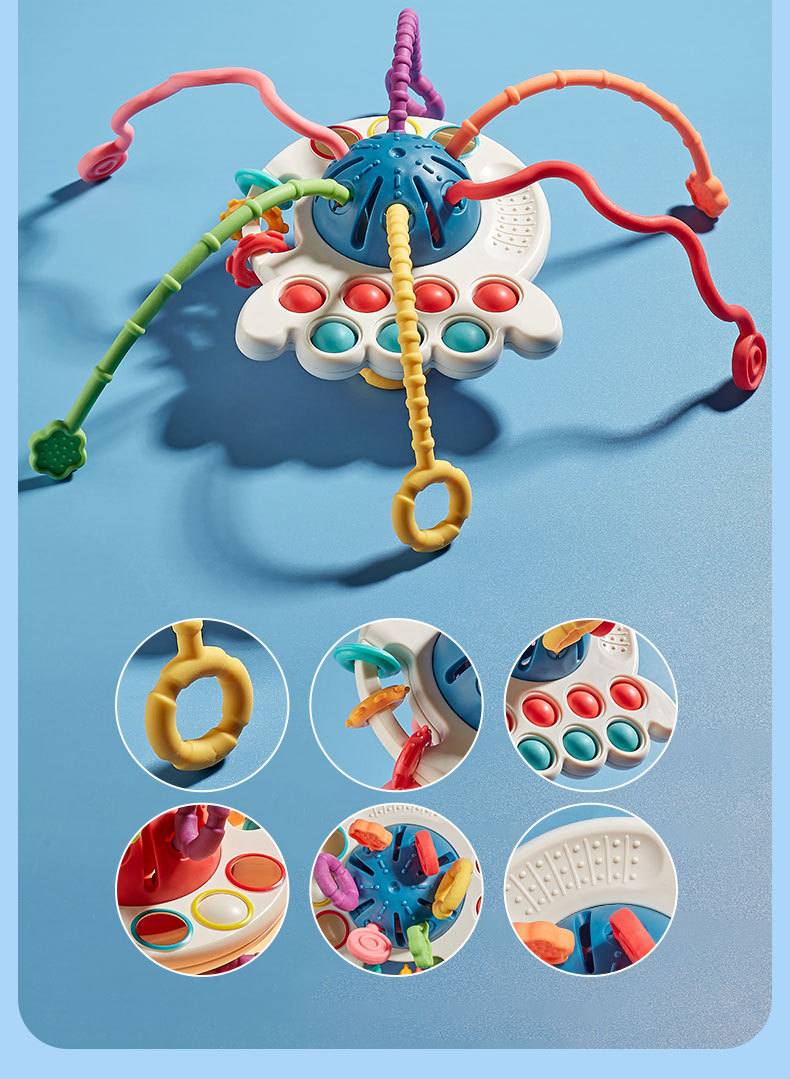 These toys have a variety of tactile features that support the child's sensory experience, such as soft, easy-to-grip tentacles that babies can twist and turn at will. The tentacles come in a variety of sizes, encouraging baby to reach for them and further develop their grasping skills. The tentacle of the octopus pull toy is made of silicone material, which is soft to the touch, providing comfort and pleasure during use, ensuring a positive early education experience for babies.
Additionally, these toys support oral development as they are designed in bite-sized shapes with different textures that babies can explore and place safely in their mouths. Tentacles capable of biting and grasping toys can increase the strength of baby's oral motor, promoting tongue and jaw movement. Since the toys come in different sizes, it helps improve hand-eye coordination as kids try to match the correct tentacle with the correct part of the toy.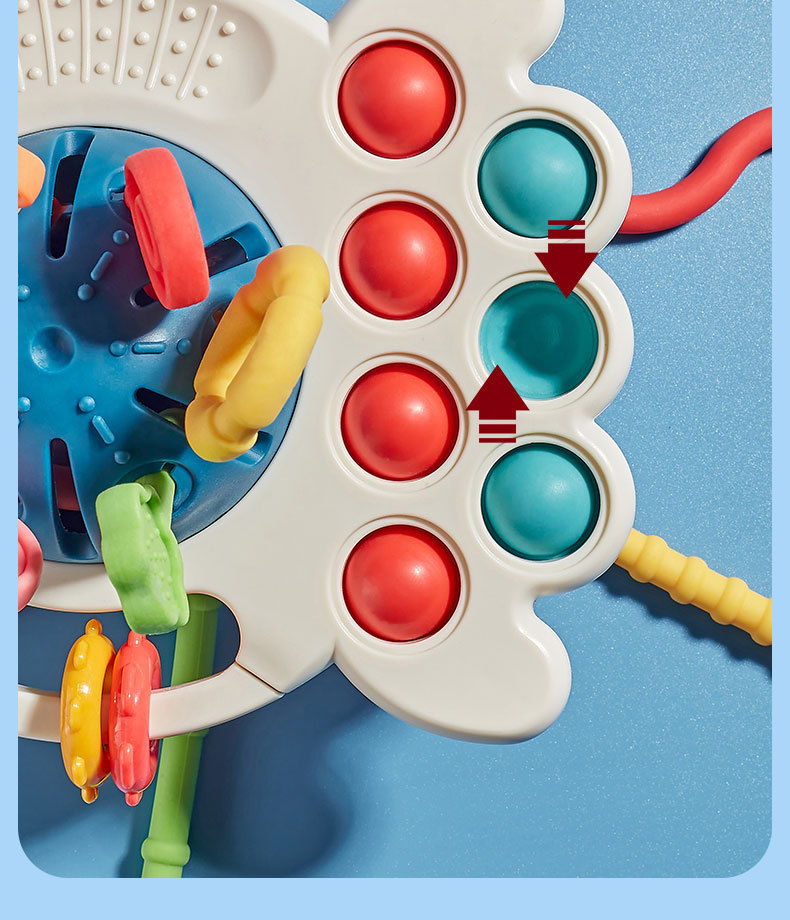 There are several other hand-eye coordination toys available in the market that help boost children's mental development. Since babies love to play with brightly colored and stimulating toys, using these toys helps awaken their senses while promoting basic coordination and body movement. These toys can all improve hand-eye coordination.
In addition, parents can get a win-win situation by using sensory stimulation toys as part of their baby's physical coordination training. Sensory stimulation boosts the neural pathways in your child's brain so that their brain develops faster. Some sensory toys include water cushions, sound and light toys, and colorful rattles to encourage baby to explore and absorb new information.
In short, physical coordination training is crucial to a child's development, and parents must start from an early age. Toys like octopus pull toys, combined with other hand-eye coordination toys and sensory stimulation toys, can have a dramatic impact on your baby's physical and emotional development. So start your little one on a journey of physical and mental development today.